Chamarel to Black River Peak
With 828m above sea, Black River Peak is the highest mountain in Mauritius. The ascent on the official hiking trail in the "Black River Gorges Nationalpark" is well known, but few know that there is also a trail from the village of Chamarel"!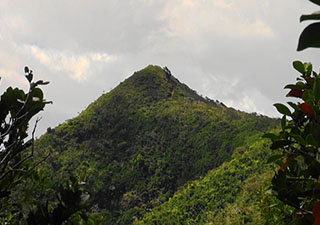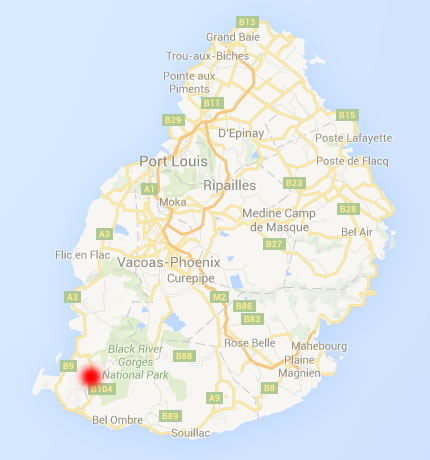 Chamarel - Black River Peak:
approx. 1.5 hours (one-way)
545m altitude difference (upwards)
Getting there / parking
The village of Chamarel is located in the south-west of the island. Coming from the west coast (Le Morne, Flic en Flac) take the road that leads from Casa Noyale into the hills. Coming from south (Bel Ombre, Soulliac), head right on the junction in Baie du Cap. From the east, pass through the Black River Gorge national park.
The trail starts right at the entrance of the hotel Lakaz Chamarel near the restaurant Le Chamarel. You may use the car park at the restaurant (ask!) or just park somewhere along the road. Most suitable of course you stay at Lakaz Chamarel and easily reach the starting point of this hike on foot.
Entry
Exactly opposite the entry to Lakaz Chamarel there is an antenna tower in the woods. A small maintenance road leads to this antenna, however the entry is blocked by a locked door. Left of this door a trail leads into the woods. This is where our hike starts!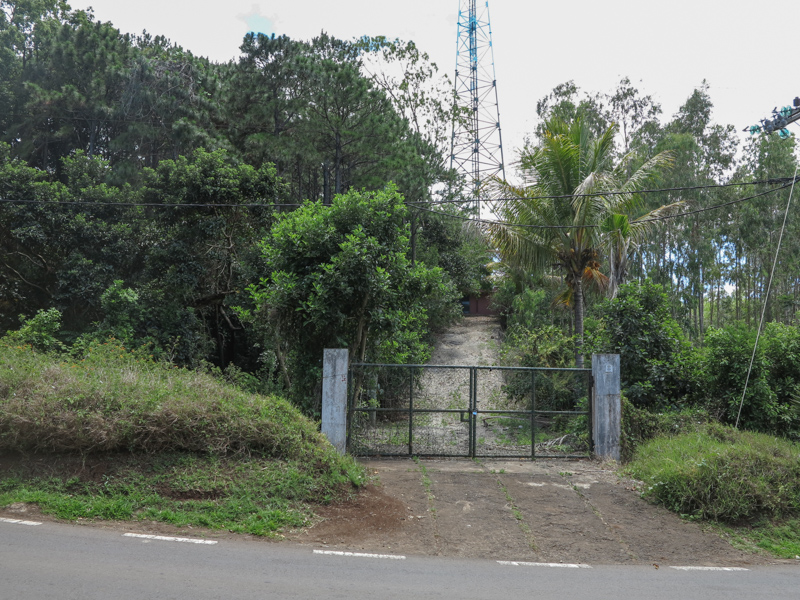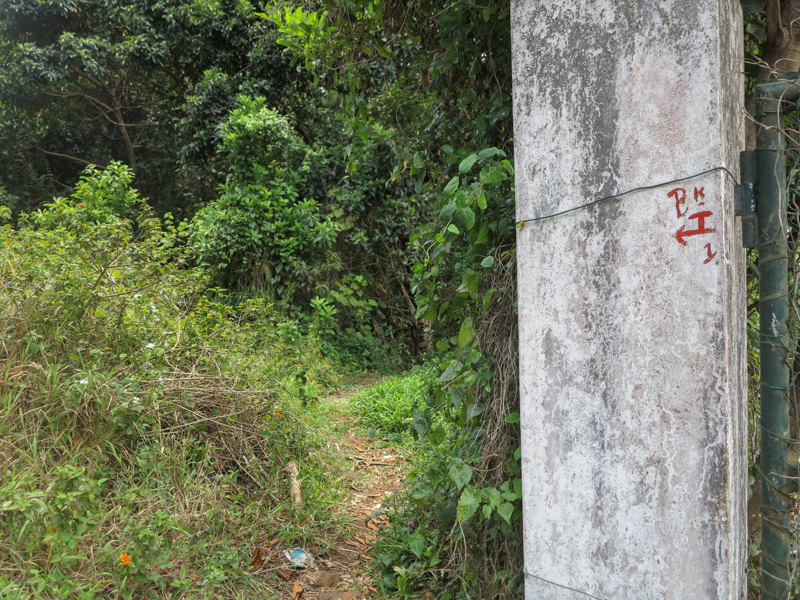 Trail characteristics
The trail can easily be spotted, at least at the beginning. After approx. 10 minutes there is a junction to the right, but it is blocked with branches. We continue left on the main trail. After that I noticed no more junctions. The trail proceeds more or less on a ridge, to the left a steep descent to the west coast. There are 2 nice lookouts with views to the west coast and the sea. The last third of the trail is more overgrown than the lower two thirds. You have to watch carefully where the trail leads to, but it is still recognizable. Occasionally there are passages where you need to use your hands to climb over some rocks. Sometimes there are ropes to hold on to.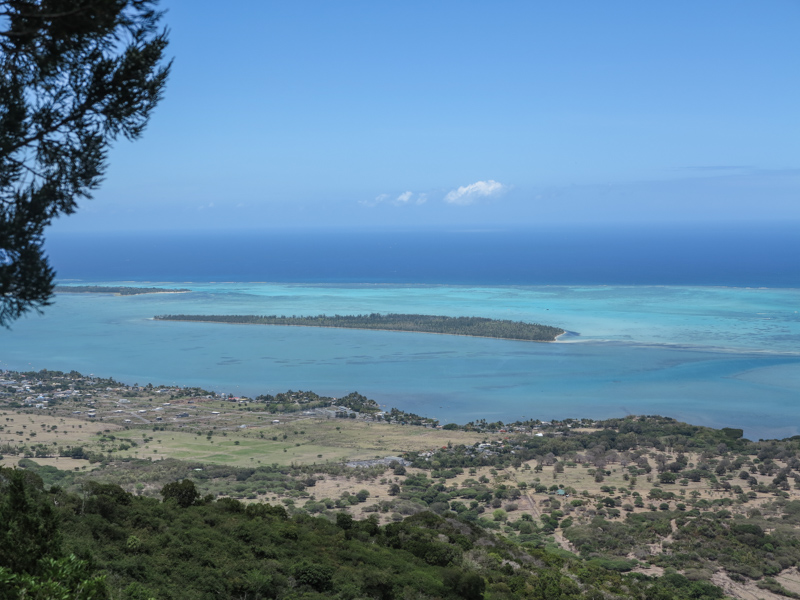 Attention: The last part of the trail is heavily exposed and some of the ropes are rotten, so do not rely on them!
After approx. 1.5 hours our trail joins the official hiking trail coming from the Black River Gorges national park. Here we turn left and start the last steep ascent to the summit. On the summit there is now a bench waiting for you...
From the summit it is possible to proceed further on the ridge in northern direction. This trail will lead to Black River and is described here.