Black River Peak to Black River
With 828m above sea, Black River Peak is the highest mountain in Mauritius. From the summit a small trail leads in northern direction, which will lead you to Black River.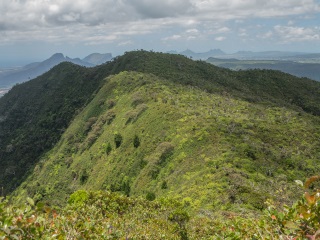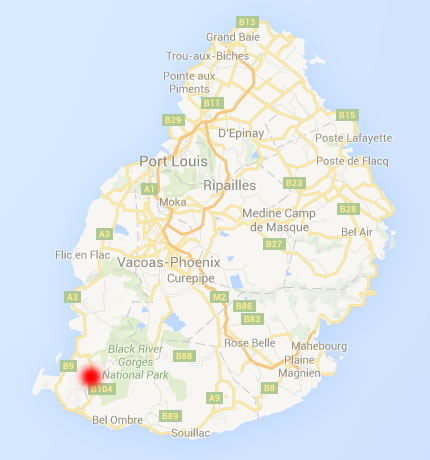 Black River Peak - Black River
approx. 1 3/4 hours
764m altitude difference (downwards)
Getting there / entry
Black River Peak can be reached by the official hiking trail from the "Black River Gorges Nationalpark", oder from Chamarel as described here. For the ascent you have to consider 1 to 1.5 hours.
Trail characteristics
The clearly visible trail starts with a steep descent. Then the trail becomes flat and passes another two small peaks before descending again. The trail is always clearly visible in this section, there are no junctions and it is practically impossible to get lost.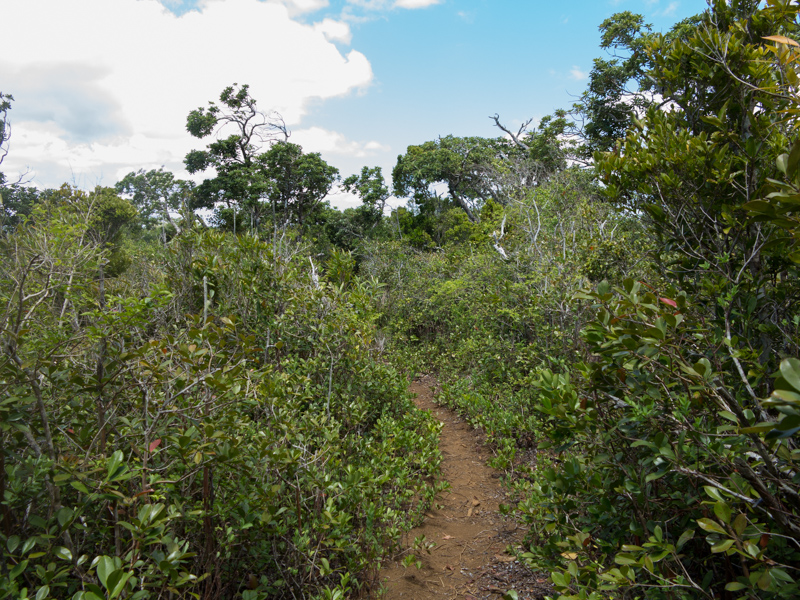 Soon you reach a more open and light vegetation. The trail is not always obvious anymore, but luckily there are red marks on rocks and trees. It still goes down steep. An especially steep section over rocks is secured with ropes, but you don't really need them.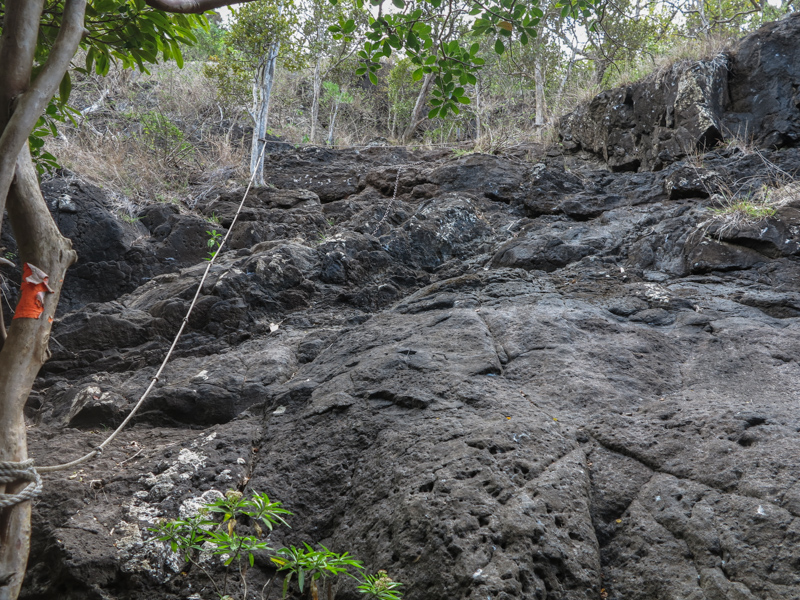 After this section the vegetation changes again and the trail passes through deciduous forest. Here the trail is sometimes barely visible and you have to watch for the red marks on trees. If you have lost the trail, it may help to turn arround, as the trail is better marked from the other direction. So you may spot a red mark on a tree behind you that you have not seen before. Although the forest is not very dense and if you always continue in northern direction you will sooner or later reach a dirt road leading from Black River into the national park.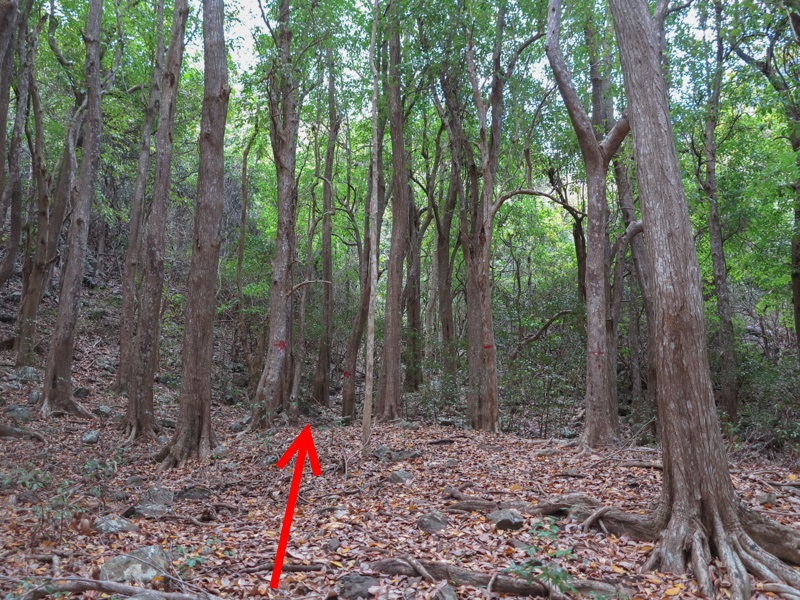 After you have reached the dirt road, follow it to the left until you reach the Black River Visitor Center. For your ride back home you could have ordered a taxi before, or you ask someone to take you to "Grand Rivière Noire" at the coast. From there you can get on a public bus.